To obtain free valuations complete the form provided in the
next column.
Call  U.S.A (00447860747027)
or U.K (07860747027)
To message by email.
davidmatteybuyer 

 ← join these together  to make our email address →

  @gmail.com
8X60 BINOCULARS

  8×60 Binoculars  are specialists committed to researching and paying the established market value for 8X60 Binoculars and associated historic Militaria.
Offers/Free valuations are by made by respected Binocular specialist David Mattey. David has turned his childhood passion into the highly successful  "8X60 Binoculars" Exhibit sourcing agency ,who's customers include investment groups, museums and the most advanced of collectors.
Obtain my offer/ 8×60 Binocular valuation now by contacting our live 24 hour desk or filling out the form provided .
None of value lost in senseless commission.
 

Auctioneers  will take a 

scandalous

 40%+ of the value of your 8X60 BLC BINOCULARS by charging 

commission to both the buyer and seller.

 

Our offers/valuations are what you 

receive.

Have you already obtained a valuation?  If so please include this in your communication we are

 delighted to have the 

opportunity

 of bettering such offers and 

paying you directly  in full .
German Uboat binocular Valuations

£4000 Paid For These Cased Long 8X60s
8×60 Binoculars: professional expertise and know how.
The correct marketing of 8X60 Binoculars is an important issue. We would like our customers to know that when we make a purchase the future preservation of these fine instruments is assured. The process of  how we arrive at our buying price can be explained to customers. Broadly speaking market popularity,rarity and condition are the governing factors  in formulating our offers.

Visit Our Large Militaria Store
 The right 8×60 Binoculars offer/valuation for you?
At Medal Buyers  you will only ever 

encounter  dedicated 

professionals

 .

 Those with an extensive background in the historic military optical  business.

If our offer is not quite close enough to your expectations please speak up. Just occasionally additional research may provide grounds to improve a bid. David Mattey is a respected the 

negotiator with

 over 30 years of experience in this field  Every 8X60 BLC Binocular  evaluation is treated with the same expertise and professionalism.
8X60 Binocular/Valuations: free and confidential
8X60 Binoculars aim to make the process of obtaining offers as simple as is possible. All you have to do is complete the form available on-line To receive  a free 8X60 binocular valuation without  being made to feel any obligation to sell. 
Whatever your particular circumstances are for selling.
  you will enjoy our discrete informative and understanding service. Once you have established our market offer you may wish to discuss this further with relatives. Should you subsequently wish to sell, you are always welcome take us up on our offer .
Unlike the auction processes, our 8X60 valuations are free of commission and immediately available . The 8X60 Binocular buying is completely direct. you will receive the agreed sum  in full immediately. Once again If you have previously received offers from other bidders and auctions, you can include these in our online form and we will better this amount in full directly.
Do you require a free independent offer/valuation without being made to feel any obligation to sell?
If so we are at your service. Send us in an e-mail containing photos of your German medals and badges we will provide you with up to date Offer/valuation. We know what dealers, collectors and city investors would

be willing to pay.
We buy from Veteran's families, collectors and dealers worldwide including the major advertisers on the internet today .We are high end retailers buying for a long term investment group and for some of the the most advanced collectors, therefore the purchase price is less critical . Before you accept what you have been told is a" fair price" for your German Daggers obtain a second opinion. Whether selling one Badge or an entire collection of military Collectibles, WW2Buyer.com would like the opportunity to make you a superior offer.
WW2buyer does not support the unregulated sale of Nazi material or knives on the World Wide Web. We will only supply legitimate investors.

Our Payment Policy is straightforward: You will receive immediate payment for your items in full. We pay any duty on goods arriving from overseas and pay all postal costs.
By dealing with dedicated professionals you will avoid the risks associated with posting your personal details over the internet we operate a zero spam policy.German Uboat binocular Valuations

If you would prefer to speak to us directly rather than to communicate via email we are quite happy to negotiate by telephone.
Our office is open 11am-5pm GMT every day. If you live within range please come and visit us.
Our services are confidential. We are happy to make purchases regardless of distance.
We offer a legal selling option for those of you living within areas of the
Union where the open trading in some artifacts is forbidden.
Reluctantly we have suspended the international importation of curved blades in line with U.K. legislation.
advise and make offers/free valuations on Awards and all other WW1 and WW2.badges WW2 Buyer.com pay in advance using the "Paypal"service. Sellers will not be required to ship items until full payment is shown to have been deposited in their "Paypal"Accounts. Customers can expect to achieve around 70% of the list Prices seen on specialist websites for equivalent items. The selling process is immediate. WW2 Buyer.com cover shipping costs and fees. Collections consigned for sale to high street store will achieve a greater return figure for sellers, 80%-90% of the recognised list price

Welcome to WW2Buyer.com

WW2 operate a free Museum style exhibition from our retail warehouse.
Our store has been on the militaria map for twenty years.
Our premises is situated beside the historic Arundel Castle.
We Buy advanced collections and rare individual items of "Militaria".
We are happy to pay above list prices for all items acquired directly from the
families of WW2 veterans.

Who are WW2Buyer.com ?

We are established store based militaria retailers.
Our services include supplying museums with"Guaranteed original"
displays and the development of collections for ethical investment  groups.
Are you considering Selling ?
We buy from around the World.
We pay In advance using "Paypal"

Sellers are not required to ship items until full payment is shown in their accounts.
We are frequently pay 10-20% above offers obtained elsewhere for items sourced
directly from the families of Veterans.

Edged weapons and WW2 German memorabilia are banned from listing on EBay
the major internet auction site.
WW2Buyer.com never condones or promotes the Nazis or any other hate groups!
David Mattey is the manager of Arundel Antiques Market Ltd.
David created WW2Buyer.com in 2008 in response to Ebay,s ban
on the sale of Edged and inert Weapons and historic WW2 German
Memorabilia.
Overnight David's primary source of his Militaria stock vanished!.
Whilst growth and expansion have been remarkable David always
welcomes visitors.
  David will find time out to answer questions on his eclectic Museum style display.
 Visitors to Arundel will find the entrance to his historic warehouse
  premises at 18 Arundel High Street next door to Loyds Bank.
The Trade In Nazi Artifacts .
The high values of Third Reich period "Miltaria" indicate that this market is strong.
Helmets frequently sell at four figure sums,as do U-Boat Binoculars.Daggers etc
As the generation of WW2 veterans passes both Axis and Allied Memorabilia are enjoying
a rise in values. Themed video games insure, Hollywood, The history channel and the ever expanding reenactment culture perpetuate interest in the subject.
Sensationalism.
The hanging of swastika flags in one provincial auction house in 2012 was ether, a
failure of sensitivity on the part of the auctioneer or an ill judged strategy to attract free
publicity?
Not surprisingly this and similar cases ferment debate over the morality the trade in
Militaria from mankinds dark past.
A debate which has permeated into the House of commons with some members of
parliament calling for a ban.
Newspaper coverage of these events and the decision to publish pictures of the
Swastikas enabled a far greater audience to be reminded and offended ?
A code of practice could  be introduced for Auctioneers and dealers in Third
Reich "Militaria"
Most enthusiasts would welcome a ban on reproduction flags,Mugs and fantasy badges,
Items aimed at the impressionable teenage market.
Distinctions should however be made between the items that are likely to upset,offend or to promote racism.
And innocent items of combat paraphernalia that serve to fascinate students of history.
Our site is dedicated to the buying of Militaria from the period 1914 – 1945. Our Historic Museum style store displays an impressive stock of veteran acquired souvenirs. We are amongst the most popular of permanent destinations for museum buyers and collectors. We are sole buyers and suppliers to one museum in Normandy France. It seems fitting for items to return
to the theater they were plucked from and put back on display. Other customers include the most advanced
collectors as well as  a couple of approved ethical, academic web sites.
War trophies were returned from the western front by my Grandfather William(Bill) Mattey.
These together with the full disability Pension earned by my father at Falaise in 1944 have fueled my interest.
Whilst combat paraphernalia is  unlikely to upset or offend. We unreservedly distance ourselves from the unregulated sale of
Nazi artifacts amd edged weapons online.
David Mattey (Buyer)
This site formes part of the buying stratergy of
The Arundel Militaria Collection .
The collection is housed in museum cabinets on the first floor of Arundel Antiques Market.
The collection is open to visitors daily. Admission is free of charge.
Our income is derived from the sale and exchange of exhibits.
GBW.com are paying $140 -$340 (£90-£300) for all WW2 Iron Crosses :
We are paying $300-$400 (£200-£300) for tank badges:
$7000+ (£5000+) is being paid for The Knights Cross:
$2600 (£1400+) is Paid for the German Cross In Gold:
$800 (£600) for  U-Boat Clasps
Q)What are the trade paying for SS Cap badge sets?
A) $600 (£400)
We are Paying $1200.(£800)!
Dont trust us until the payment appears in your "Paypal"account.
Only then will you be required ship your items.
We are allocated budgets to spend on behalf of investors.




GermanBadgesWanted.com are dedicated to the buying of historic war souvenirs directly from WW2 veteran's families:




We invite you to conduct your own on-line research to establish some independent offers


.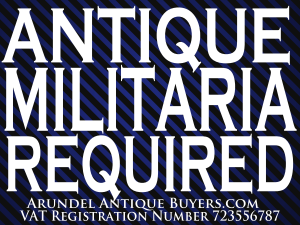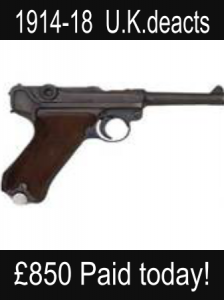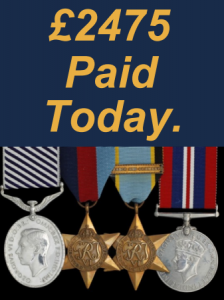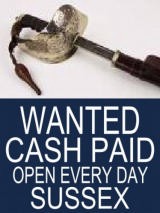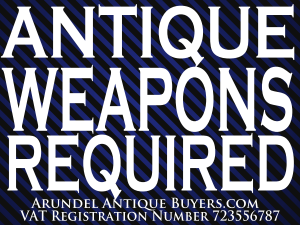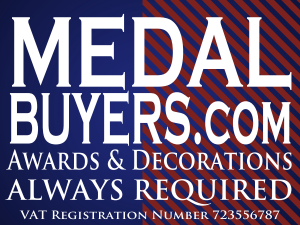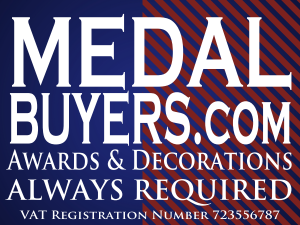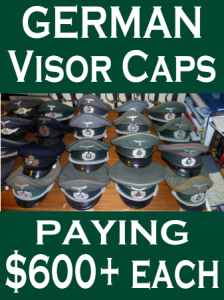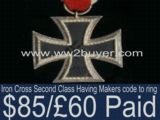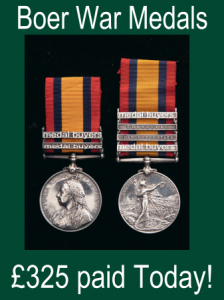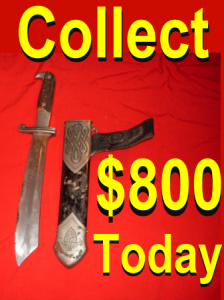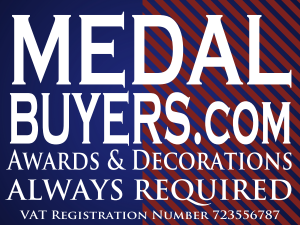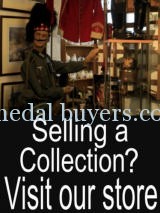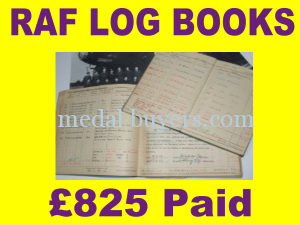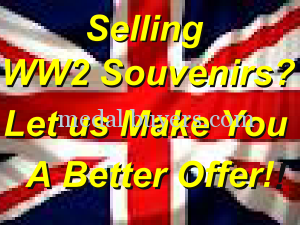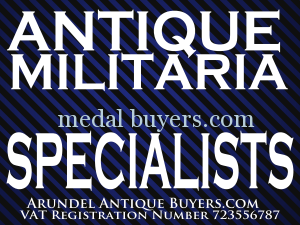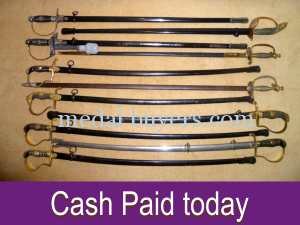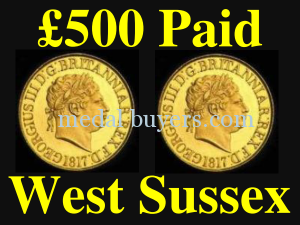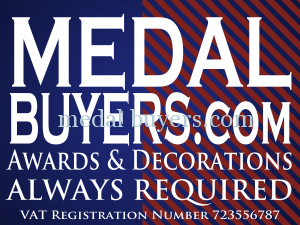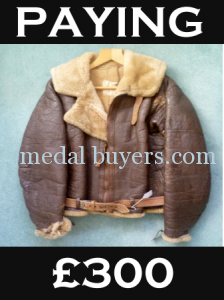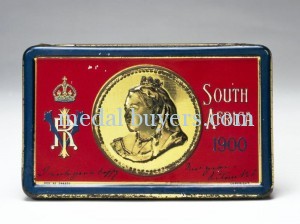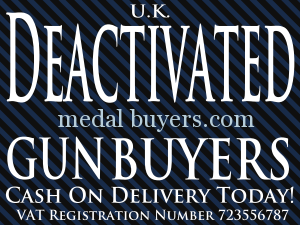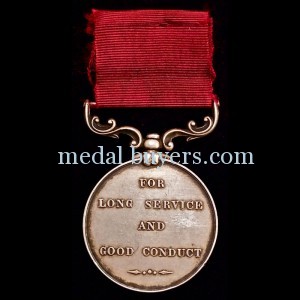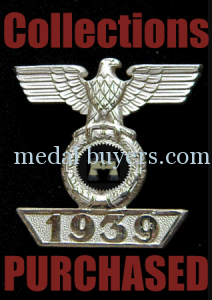 We are established store based medal dealers. We offer vendors of medals and militaria the opportunity to collect immediate payment at the correct market value.
WW2buyer.com. pay the established market value for items of militaria today in full.
Full payment will appear in your "Paypal" account in moments. You no longer have to waste time or surrender an unnecessary 30% in auction commission fees.