As medal collectors reach a certain time in their lives the question of disposing of their treasures must be considered . Leaving the task of obtaining the correct prices to relatives, or the potentially disastrous lottery of selling at auction are far to common options. If an auction house sells One hundred WW1 groups of similar medals on the same day you are unlikely to achieve the correct market value..Those who put collections together will be aware of the subtleties of each item . To obtain a medal collection's full potential it is probably better for the collector to engage in a little market research and set about pricing what they have and marketing it while they are in good health .. Antiques and Militaria is the name of our High Street store David Mattey has made his career in Antiques over a 40 Year period . David has eighteen active internet websites covering various areas from Medals ,Oil Paintings , Clocks ,Jewellery and Militaria . David invites you to make contact and formulate the very best strategy for marketing your treasured possessions . Telephone 01903-884602 today and learn more about commission free selling at 100% recorded prices.
Medal buying trends are currently influenced by the anniversary of the "Great War" whilst world war two medals continue to perform outstandingly in the marketplace.
R.A.F. medal groups associated with "The Few" can command tens of thousands as investors clamber to obtain part of this now legendary time in history. To understand what determines our medal buying offers here are some pointers. Scarcity and collect ability of the unit Rank. Circumstances of gallantry actions, unusual combinations of medals, and obscure campaigns add to desirability.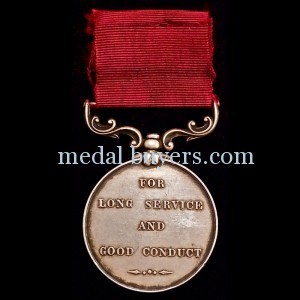 We famously pay great sums for gallantry medals. Our reputation and market position when medal buying is something we are constantly aware of.
Only by researching medals which have been recently sold and paying the corresponding value are we assured of renewed business.
Dealer's medal buying
Our Medal buying process is straightforward and transparent. Our collectors and investment groups pay a little above retail prices for our provision of research and guaranteed accuracy of descriptions.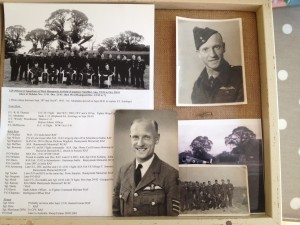 Caterpillar badge and photos to Sgt Wilson 129 sqn shot down on the channel dash
Investors no longer have to study medals. We make medal buying safe and easy. Those wishing to develop an investment portfolio can call and learn exactly what we have to offer. Our buying process is one which is most important.
We stress the that auctioneers offer little yet get away with day light robbery in many cases. The internet provides the information required to establish the market value of just about anything. Take some time out and find the market value of your Militaria, when we are buying medals we do not expect to make 35%-40%, so why let auctioneers grab such sums?
Once we have secured the purchase of a group of family medals research will be painstakingly conducted before suitable clients are notified..Now that your family medals are entering the collecting community the history and memory of the recipient and their service is guaranteed.
Frequently medal groups are split when houses are cleared and paperwork lost For those of you who are still in a position to make choices it is worth considering the future fate of you family medals. With medalbuyers.com all medals purchased are destined to be cared for and appreciated.
Read more about Medal Buying
If you are interested in selling a medal, or just want to know more about its real value, you can ask for a valuation by completing the online medal buying form provided . You will be answered by a medal buying expert who will provide details of your awards a calculation of the market value backed up by an immediate offer so you can sell the medals expeditiously.
Medal buying has been one our passion and source of income for decades.
The medal buying process has to be transparent prices can't be settled randomly.
Some Basic ribbon Identification of WW2 campaign and service awards:
1939-45 Star
Atlantic Star
Air Crew Europe Star £350 Value
Arctic Star
Africa Star
Pacific Star Value
Burma Star Valuation
Italy Star Valuation
France and Germany Star A mounted Group of Seven Miniature , New Zealand Volunteer Service. The Most Excellent Order of the British Empire. Army Long Service & Good Conduct Medal, Medal Bar of Air Commodore , WWI British War Medal , British War Medal – Canadian Group of Eight Miniatures, Great War and WWII Group , The VC Related Family Group ,M.C. Group of Three, First China War Medal – 1842, A British Issued 1939-45 War Medal , The First War Memorial Cross Pair, Egypt and Sudan Medal 1882-89,ndia General Service Medal 1849-95, Egypt and Sudan medal 1882-89, India General Service Medal 1849-95, India General Service Medal 1908-35, India General Service Medal 1849-95, Egypt and Sudan medal 1882, India General Service Medal 1849-95, Sold For $600,India General Service Medal 1908-35,India General Service Medal 1849-95, Egypt and Sudan medal 1882-89, India Medal 1895-1902, Sudan Medal 1896-98, Afghanistan Medal 1878-80, Sold For ,India General Service Medal 1908-35, Afghanistan Medal 1878-80, Royal Scots Trio ,Royal Army Medical Corps Trio , North Fusiliers – Capt. D.R. Herriot Sold For Total items found A First War Trio , DSM For Submarine, , A Royal Navy Long Service Group , – Military Cross Recipient,Application Document for Croatian/Bosnian SS-Volunteers, Two Second War German Awards, Gold Award for Shooting Down Zepplein L15, WWII German East Medal 1941/42 , German Red Cross DRK Hewer, AWARD DOCUMENTS – AIR GUNNER – NIGHTFIGHTER , Iron Cross First Class 1914 , Thre Third Reich Awards , Three German Tinnies , Two German , Three German Tinnies & Badges, Pour-le-Merite GROUP TO GENERAL, German Cross in Gold, -1957 Version CUSTOMS DECORATION ,