Militaria Appraisers
junkers 88 shot down poling west sussex
junkers 88 shot down poling west sussexj
unkers 88 shot down poling west sussex
junkers 88 shot down poling west sussex
junkers 88 shot down poling west sussex
junkers 88 shot down poling west sussex
junkers 88 shot down poling west sussex
A RECENT BBC VISIT TO WW2BUYERS,COM'S H.Q.
David Mattey of WW2buyer.com is a respected dealer with over 30 years experience in purchasing and selling  Medals ,Decorations ,Arms and Militaria.
 David who has worked from his large high street premises for the last twenty years.
David  acts as buyer to city investment groups ,advanced collectors and premier specialists.
David believes that investors are happy to pay a premium  for expertise, research and unconditionally guaranteed exhibits.
WW2buyer.com are engaged in the  purchase of Campaign Medals, Awards, Orders, Decorations , Service Medals and associated "Militaria.
If you believe you have already obtained a fair offer David welcomes the opportunity of offering a confidential second opinion.
Call or e-mail davidmatteybuyer@gmail.com today for free independent advice and valuations. please feel free to use the contact form provided. Our offers and valuations both  free of charge and confidential.
If you have by your own research, established an asking price or obtained  bids from other parties. Please include these in your communications. WW2buyer.com is not in the business of haggling. if we can see modest margin we will advance payment today.
Before consigning medals for sale by auction in the U.K.
please be aware that 35%-44% of the total paid by the buyer will be lost to the auctioneer. If you have obtained suggested reserve figures from auctioneers WW2buyer.com will pay 100% of these immediately.
Contact: David Mattey
Tel: 01903-884602  Mobile 07860747027 or  e-mail:davidmatteybuyer @gmail.com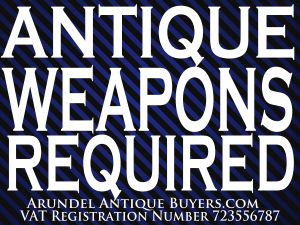 Welcome/Introduction

Firstly thank you for taking the time to learn what services we can offer to you.
Unlike auctioneers and web based dealers we are not just wholesalers or middlemen.
We host a permanent military exhibition one which is enjoyed by thousands of visitors each year.
If we believe that an item or a collection will enhance our display we will pay accordingly.
We frequently outbid both the trade and the collecting community to secure exhibit s that will attract and entertain visitors.
We are not always looking for a quick return on our investments ours is a lifelong project with the stock serving as the exhibits
David Mattey (Buyer)
WW2Buyer.com are engaged in the acquisition Medals, Awards and Decorations.
We buy exclusively for advanced Collectors, Museums and Investment groups.
At WW2 Buyer.com we issue immediate payment in advance to private sellers who wish to achieve better prices for war medals and associated souvenirs.
At WW2 Buyer.com we are not in the business of haggling: we pay your asking price for all required items and cover special delivery shipping costs.
Sellers no longer have to witness half the value of their property lost in auctioneer's charges.
If you are interested in selling at the known market value but favor an immediate confidential sale, we invite you to follow these options.
First option (Suggested  for lots of up to £3500 in value)
Submit an email addressed to enquiries@medalbuyers.com.
Or complete the small form provided in the next column.
Your message should contain your asking price if already established?,together with images and details of the items you are intending to sell:
WW2 Buyer.com will pay in full independently obtained estimates:
You will  receive an email of acceptance together with notification of  payment  to cover in full, both the purchase price and insured postage costs.
(Alternative payment methods will be arranged to suit  those without "Paypal" accounts).
Once payment is shown in your account, wrap the items imaginatively, take them to the post office and ship  them insured  "Special Delivery" Service to :
WW2Buyer.COM
Arundel Antiques Market  L.t.d.
18 High Street
Arundel
West Sussex
BN18-9AB
ENGLAND.
Second option.
(For the selling of Awards, Medal groups and collections being of £3500 in value or greater)
WW2Buyer.com advise vendors seeking information, and those wishing to dispose of, high value collections to arrange an appointment
Customers who live within range are invited to visit us.
To make an Appointment call David Mattey on 01903 884602. We are open for buying seven days per week from 11-5pm. Home visits can be arranged and are undertaken by appointed agents
The Selling of German Medals Awards and Decorations
The listing of Third Reich memorabilia, edged and deactivated weapons has been banned from many major internet sites such as Ebay.
WW2 Buyer.com sell to an established network academic collectors and non-political institutions. All have been screened and vetted! Medal Buyers.com hold no sympathy with the Nazis nor any other hate group! We take the view that historic artifacts from this darkest era should however be preserved for future students of history.
WW2Buyers.com's payment policy is straightforward: sellers receive pre payment via "Paypal"; additional costs such as shipping will be covered by WW2Buyer.com.
Auctioneers will require a slice of the pie from both seller and buyer: By opting to sell directly to dedicated professionals you have absolute control over the prices you accept.
With WW2Buyers.com sellers avoid the anxieties associated with posting personal details over the internet. We operate a zero "Spam" policy and treat client confidentiality seriously.
Contact us today by telephone or send an email and recieve a free valuation and recieve answers to your questions  : enquiries@medalbuyers.com.
An easy step by step form is provided in the next column.
If you are a collector, you may have established some asking prices. Please include these.
Call us: Telephone +44(0)7860 747027
The Gifting of Medals to Museums.
Museums may already have examples of the medals you are disposing of as well as duplicates.
Much of what museums are gifted cannot be displayed and will remain in storage. I
By selling to Medal Buyers.com your medals and the story of the servicemen they represent will be perpetuated.
Welcome to Medal Buyers.com

At one time U.K. medal auctions were unquestionably the
best option open to sellers.
This is no longer the case in our opinion ?
     Online bidders are now being charged an
      alarming 20%-30%+Vat on top of the hammer price

.
      This is having the effect of driving
                  away many competitive investors .
              Many who now prefer to buy 
                  discretely through concerns such as ourselves.
  Most new vendors at auction now claim that they were not made aquatically
aware of amount of stoppage taken
      from both buyer and seller?
David Mattey acts as a direct buyer for city investment groups,
advanced collectors and museums.


David believes that clients are willing to pay Medalbuyers.com
A premium for our reassuring expertise,
And our carefully researched and unconditionally guaranteed exhibits.
Medal buyers.com provide an opportunity of selling medals directly at 
carefully researched prices .
---
Medal buyers,com are engaged in the purchase of Campaign and
Service Medals, Awards,
Orders, Decorations , Antique Arms and "Militaria.
______________________________
If you have already obtained  offers MB.com
welcomes the opportunity of providing a confidential second opinion.
___________________________-
Call us by telephone or e-mail  for free independent advice.
By filling out the secure contact form provided in the next column

 You will receive a prompt confidential offer.

_____________________

If you have by your own research, established an asking price
or obtained  bids from other parties, please include these in your communications.
Medal buyers.com are not in the business of haggling we will pay your price
for all required items payments being be advanced immediately.
Before you consider the traditional option of consigning medals for sale by auction.
Please be aware that

35%-44%

of the total sum paid by the buyer for
your property will be lost to the auctioneer.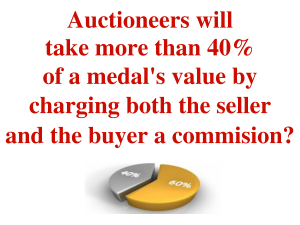 If you obtain valuations from auctioneers Medalbuyers,com will pay 100%
of their suggested reserve immediately.
Contact: David Mattey
Tel: 01903-884602  Mobile 07860747027
 or e-mail:davidmatteybuyer @gmail.com

At Medal buyers.com sellers are offered the opportunity to achieve
established market prices, without the costly involvement of auctioneers.
Our purchases are  confidential and immediate.
The internet has demystified the valuation process.
Recorded examples of equivalent medals can be found on line.
Medal Buyers.com are always happy to pay you the "Going Rate".
We are not in the business of haggling.
Medal Buyers.com encourage you to conduct your own research.
will pay your price in full, today, for all required items.
 

Are you looking to avoid the high costs of selling at auction?
             Selling directly to our museum style store may be a favorable option.
An example of Auction Commission charges in London is 15% plus 20% VAT and sellers also pay an insurance charge of 1.5%. Catalogue illustration charges can range from £50 to £500 and sellers can also be charged if lots do not sell!
Additional charges include VAT, shipping, packing, , storage, import and customs duties.
They may also have a discretionary reserve which means that you give them permission to sell goods typically 10%-20% below the agreed price.
The buyer of your item has to pay the auction house a buyers premium of about 20%-25% (30% for online bidders in some instances) +VAT for the right to buy and then . This means that sellers may only receive about half of the value that the buyer paid! You also have to hope that the buyer pays their bill on time at auction, which they don't always do!
Some Extracts From Customers Communications
"Thank you for the  prompt payment". 
`"Thank you David I hope you find  a good home for the
medals" 
"Very fast payment, excellent trade, many thanks"
 (Australia)
"Full Payment Received will ship the awards in the morning" 
(United States)
"Timely communication and payment".
"Thank you David for decisive correspondence and  prompt payment." 
"I am glad that you were happy with the medals and photograph"s
"Yes I a am happy to recommend Medal Buyers .com"
"Thank you for you assistance throughout the process of researching and selling"
.4
1.
What Governs the value of Medals?
The primary factors  governing the value of medals are as follows"""Scarcity of issue """"Popularity of the unit
""`Rank of the recipient"""""" ""Existing media interest in the paticular campaign""""" "`Correct naming and general condition"""""`
""""""""` Entitlement to be  intact in the case of medal groups"""""""`Tthe inclusion of period photographs and supporting paperwork .